What to pray when you don't know what to pray
The situation is inevitable. Your schedule is full. Your mind is swimming. But you need – and want – to spend time in prayer. However, when you finally get to push Pause on your life so you can sit down to pray… crickets.
Your mind draws blank and you can barely remember how to pray, much less what to pray. Does that mean your quiet time is useless and you should just try it again when your thoughts are clearer? Or is there still a way to redeem the precious minutes you've set aside for the Lord?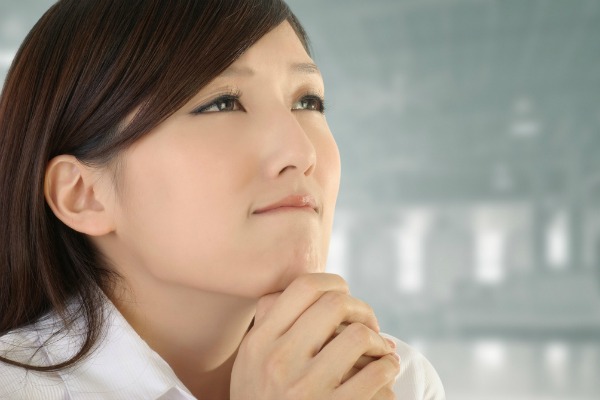 I've experienced this a lot lately. I want my conversations with God to feel like I'm grabbing coffee with an old friend, but sometimes they feel like an awkward blind date instead. "So, where are you from? … Oh, nowhere? You just "are"? Okaaaaay. Well, um, I'm from Houston."
I want to pray bold prayers and make the most of my time with God, but sometimes, I don't even know where to start. Thankfully, Jesus gave us a few suggestions when He taught His disciples "The Lord's Prayer" in Matthew 6. But instead of reciting it verbatim or taking it as a prayer agenda, use it more as an example with suggested topics for conversation. When you get stuck and don't know what to pray, consider any of these topics as a possible place to begin.
1. Confess your sins
This isn't the most exciting way to begin a conversation, but with the Lord, it's necessary. Unconfessed sin has the potential to hinder your prayers because it's like the elephant in the room that you must acknowledge before true intimacy can flourish.
If you can't think of anything specific, do what David did in the Psalms and ask the Lord to examine your heart. "Search me, God, and know my heart; test me and know my anxious thoughts. See if there is any offensive way in me, and lead me in the way everlasting" (Psalm 139:23-24). David knew that internal sins (thoughts, emotions, attitudes) were just as important to confess than external sins (actions).
2. Give God thanks
For many of us, the act of thanksgiving was our introduction to prayer. "Thank you God for Mommy and Daddy and Grandma and Granddad and my doggie and my best friend that I met at McDonald's today." Because of this, it's tempting to skip past this roll-call of blessings because it may feel juvenile. (Unless it's November. Then it's trendy and everyone gets on board the #blessed bandwagon.)
But we should never take our blessings for granted or assume that the Lord gets tired of hearing our gratitude. This isn't the Academy Awards where "wrap-it-up music" starts playing if you're too thankful. This is our God – the giver of every good and perfect gift – and we can't thank Him too much.
3. Ask for God's will
I am fully aware that God is privy to more information than me. He has knowledge and plans I know nothing about. Unfortunately, because I know this, I sometimes hesitate before I ask for God's help. What if I'm asking for something good, but God wants to give me something great? I don't want to pray for the wrong thing.
I am so thankful that Jesus didn't hesitate when He prayed in the Garden of Gethsemane. He asked for a miracle. He cried out for a favorable outcome. He begged His Father to answer His prayer again and again. But in the end, He always submitted His requests to the ultimate will of God.
So don't hesitate to beg the Lord for the cancer to disappear. Ask Him to provide the job. Beg Him to restore that relationship. Cry out to Him to ease the pain. But always, and I do mean always, submit your prayers to His will.
4. Just listen
Finally, if the words just aren't coming, it may be that God is more concerned with telling you something than hearing from you. Can you have an effective time with the Lord and not say a word? Absolutely. Open your Bible and pay close attention to what you're reading. Close your Bible and whisper to the Lord, "Here I am. I'm listening." Then… really listen. Don't rush to fill the silence. Just be still and know the He is God.
What else would you add to the list? What do you pray when you don't know what to pray?