S
ome say it was Ernest Hemingway who first wrote the famous six-word novel: 
For sale: baby shoes, never worn.
 Whether it was the famous American author or not, the allure to compact an entire story into just six words has sweeping appeal. It's sparked contests, books, websites, memes and countless high school writing assignments.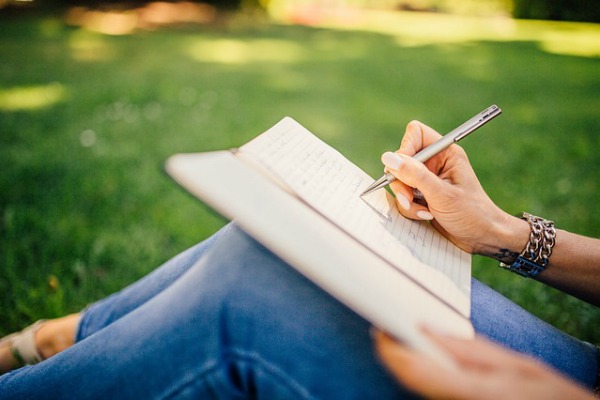 I have always been fascinated with six-word memoirs because they remind me of the power of words. I am a rambler. When I speak, I often choose quantity over quality and I have to work hard to pair my words down to only what is necessary. It's a struggle I face every day as a writer and speaker.
Perhaps this is why I have such deep respect for the blind man in John 9. If you'll remember, Jesus chose to heal a man who had been blind since birth, and the Pharisees became enraged because Jesus performed this miracle on the Sabbath. They interrogated the man about Jesus demanding that he tell them everything he knew about the miracle-worker. He didn't know much. He couldn't answer all of their questions. He didn't have the elaborate explanations they sought. All he could do was tell them his story:
"I was blind, now I see" (John 9:25).
The simplicity of his six-word testimony should be encouragement for us all. Most of us don't have all the answers when it comes to explaining God or sharing Christ with those around us. We have questions too. We're still figuring it out ourselves. So sometimes, since we can't explain everything, we don't share anything. We keep our mouths shut because we're worried that we're unqualified or unprepared to witness.
But may I remind you, we all have a personal story to tell. If you have trusted Christ, you have a Before and you have an After, just like the blind man. And that's where you should start.
There is nothing magical about putting it into exactly six words, but I do challenge you to see if you could write your testimony in ten words or less. Here are a few generic possibilities to spark your creativity:
I was lost, now I'm found.
Once an orphan, now I'm adopted.
Sentenced to die, now fully pardoned.
Do you think you can write your own testimony in under ten words? Share yours in the comments below and I'll share mine as well. I can't wait to read about how the Lord has impacted your life!
What is your six-word story?