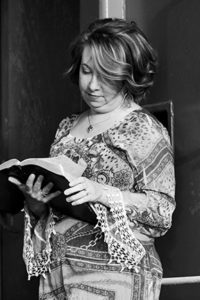 Hey there! I'm Emily. Thanks so much for stopping by!
I started writing about a minute after I learned how to read, and even from the beginning, I've always tried to use my words for Jesus. I don't have all the answers, and I'm far from perfect. But sometimes, God uses the rambling words of an imperfect person to miraculously speak to the hearts of others. I pray that is the case with us.
You are welcome here, in my virtual home, anytime – just as you are, and I'd love for you to subscribe to my posts so that I can encourage you on a regular basis!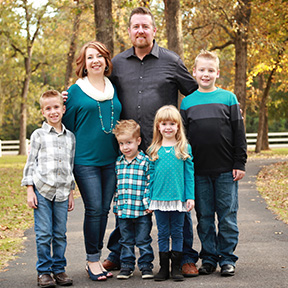 I love Jesus, coffee, my husband, my kiddos, books and boots. If you want my official author/speaker bio, click here. If you'd like to find out more about having me speak at your event, click here. If you want more of the real, unpolished me, keep reading! Here are more random facts about me than anyone ever asked for:
I'm barely five feet tall.
I taught myself how to ride a unicycle when I was ten and can still ride just enough to prove it.
I l.o.v.e. Broadway musicals. My absolute favorite is Les Miserables, but Hamilton is a close second.
I graduated from college magna cum laude with highest honors and have to admit that it pretty much means squat.
My first book, Who Has Your Heart? The Single Woman's Pursuit of Godliness, was translated into Bulgarian. At the time, I couldn't even locate Bulgaria on a map!
My favorite Bible verse is Romans 8:28 and my favorite female Bible character is Jephthah's daughter in Judges 11.
I am older than my own mother.
I'm a book nerd and dream of libraries full of books like other women dream of closets full of shoes.
My maiden name is Maricelli which means I have an awesome "big, fat Italian family." (Their words, not mine!)
My husband proposed 40 days after our first (blind) date.
Our children's first names all come from the Bible: Gideon, Canaan, Adelle (from the New Testament Greek word for sister, adelphe) and Solomon. Their middle names were chosen from various family members.
My favorite author is C.S. Lewis and my favorite book series is The Chronicles of Narnia.
The one grammar rule I wish everyone followed: Y'all, not ya'll.
My favorite piece of furniture is an antique card catalog that was a college graduation gift from my parents.
My middle name is Elizabeth, just like Emily Elizabeth from the Clifford The Big Red Dog books. My own big red dog is a Goldendoodle named Miles, and sometimes he makes me cuss. #BeingHonest #StillNotADogPerson
I've had four C-sections and two miscarriages.
Lois and Clark: The New Adventures of Superman = fave TV show ever.