5 words for the mom who didn't open her Bible all summer
L
et me guess. You had grand plans for spiritual growth this summer. You were not only going to finish the New Testament, you were also going to read a chapter of Proverbs every night to your kids before kissing their sunburned cheeks goodnight. You were going to get ahead in their Awana curriculum and outline all of the spiritual allegories in
The Chronicles of Narnia
to discuss with your family during backyard bar-b-ques. You were going to pray through the Psalms, memorize a verse a week and hit up at least three different churches for VBS.
You were either going to do it ALL, or (if you've been through this summer-with-kids thing before), you were going to accept reality and be okay with just hiding out in your bedroom every day reading your Bible while the kids and their friends turned your home into a frat house.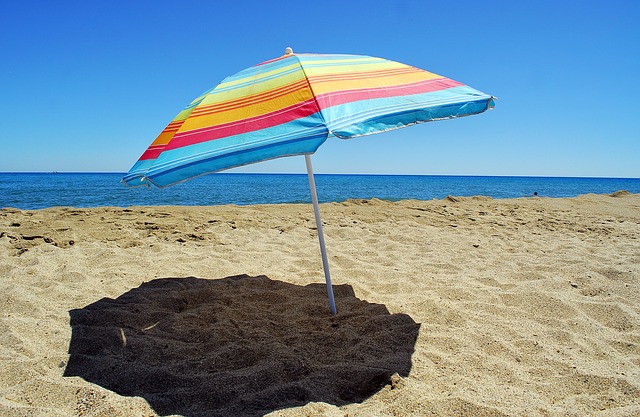 But somehow, not even 24 hours after school ended in June, your suddenly-free children hijacked even your bare minimum plans like prisoners escaping from Alcatraz and you kind of blew it. Your Bible was really great at protecting your table from Cheeto dust, but basically remained closed for most of the summer because all you could handle at the end of every blessed day serving as your family's Cruise Director was a couple of hours of mindless Netflix binging.
You didn't intend for days to turn into weeks to turn into months, but here you are – a whole season later – and you've barely touched your Bible.
Can I pah-lease give you a virtual hug?
Before we even tackle the spiritual issue, can we just congratulate each other on surviving another summer? We did it! We made memories and ate junk food and washed beach towels a million times and turned our back on bedtimes and schedules and now our children are off to another wonderful school year! Hip-Hip-Horray!
But the question we're left with is, "Now what do we do with all this progress we didn't make?"
I've definitely been there! While this summer was better than last, and I've made more progress than I have in the past, I still have a long way to go towards regular, consistent quiet times. Especially in summer.
This is why I LOVE back-to-school season. It's like the world pushes "Reset" and everything gets a jolt of new energy. While summer is wonderful for adventure and rest and a carefree, flip-flop attitude, fall brings the return of schedules and routines and clearly defined objectives! Hallelujah!
So if you're the "slacker-mom" who didn't attend summer Bible study at your church or the "loser-wife" who hasn't read her Bible since Mother's Day, can I give you some back-to-school advice?
Start from where you are.
That's it. No mom-guilt. No bemoaning the years the locusts have eaten (or shaming you if you didn't know that was an allusion to the book of Joel). No hypocritical condemnation or holier-than-thou judging. Just simple, friendly encouraging words from one mom-who's-trying to another. Press Reset.
Start from where you are.
Today, before the kids even come home, pick up your Bible, pray that God will meet you where you are, and just start reading. Embrace this new season and let it work for you. Set new goals. Make new plans. And invite God to be the center of it all from TODAY forward.
And if you're looking for something to help you start over in a practical way, may I suggest The Guilt-Free Bible Reading Plan – This is what I created for this mom-season of life after writing Guilt-Free Quiet Times and discovering the joy of making imperfect progress. It is so back-to-schoolish with its strong, shiny paper and unchecked boxes just begging you to go buy new Sharpies. I'm pretty sure you will swoon.
Happy back-to-school season, fellow moms! May your fall be filled with His Word, His ways and plenty of pumpkin spice coffee!
What will you do today to start from where you are?