10 unusual places to have your quiet time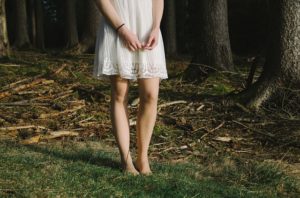 I
don't know about you, but I wouldn't want to go to the same restaurant every evening for supper, even if I ordered something new every night. I wouldn't want to go to the same resort every summer for vacation either. And I wouldn't even want to look at the same curtains hanging in my bedroom every day for the next thirty years.
But for some reason, we often think that variety is acceptable and encouraged in every area of our lives except for our quiet times. In those cases, variety means inconsistency.
Not necessarily. Sometimes, too much routine can cause your time with the Lord to become a ritual rather than a conversation. It may be that if your quiet times have become stale or stagnate or just plain boring, you simply need a change of scenery. So if you're in a quiet time rut, here are 10 unusual places to consider having your quiet time. Don't worry. God is omnipresent, remember? He'll be happy to meet you there!
1. Near water
If you live near the ocean, drive to the beach and meet with God at the edge of the water. Close your eyes and let the sound of the waves remind you of God's power.
2. A closet
Turn out the lights, sit on the floor and block out all distractions. Talk to God out loud as if He is sitting right beside you.
3. Your local library
Find a cubicle in the corner and begin reading Proverbs. Pray for supernatural wisdom you can't find in library books.
4. At church (during off hours)
Ask permission to go inside your church's sanctuary when no one else is there. Have your own private worship service with the Lord.
5. Under the stars
Go outside at night and read Psalm 8 while you stargaze.
[Want even more unusual quiet time ideas? Check out Guilt-Free Quiet Times for a list of 47 quiet time ideas.]
6. Up high
Go to a skyscraper, a mountain, a Ferris wheel or something similar and see how your perspective changes. Thank God that He can see things that you cannot.
7. In the woods
Visit a national park or a local arboretum and examine every scenic view as evidence of God's creativity. Tell Him what creation amazes you the most.
8. A cemetery
Visit a cemetery and ask God what more He desires from you before your gift of life comes to an end.
9. In the shower
Take a shower and use that time to talk to God. As the water pours over your head, thank Him for washing your sins away.
10. In another country
Go on a mission trip and ask God to open your eyes to the hurts and needs of the world. Ask Him how He wants you to respond.
What unusual places would you recommend for meeting with the Lord? What is your favorite and most comfortable go-to quiet time spot? You can leave a comment by clicking here.