10 things not to bring on a mission trip
B
efore my recent 
service trip to Israel
, the only other mission trip I'd been on was a simple trip to South Texas when I was in high school. Clearly, I am not a missionary expert. Nevertheless, I learned a lot from my first foreign mission trip, including some very practical "what not to bring" tips. If you are considering a mission trip in your future (and I highly recommend that you are!), I hope these tips will help.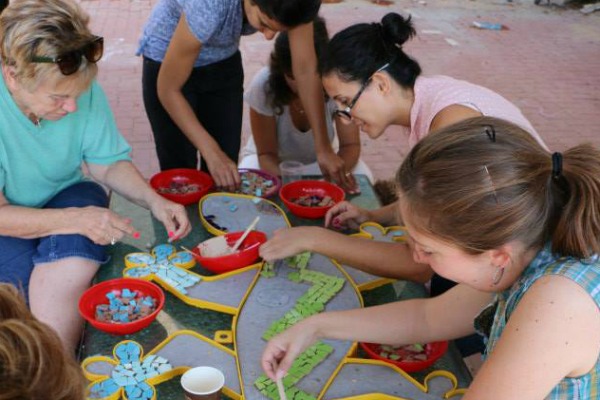 10 things not to bring on a mission trip
1. Manicured fingernails
By Day 3 of our trip to Israel, when my hands (and hair) were covered in green oil-based paint, I was so glad that I hadn't painted my nails before our trip. One of my teammates (a mission trip veteran) said that she learned from experience to cut her fingernails before every trip. Better to cut them down on your terms than to have them break while you're in the throes of manual labor. Lesson learned.
2. Jewelry
There's no reason to bring expensive jewelry with you on a mission trip. It could be a distraction, a liability, and even a turn-off to those you are trying to serve. I would even recommend leaving your wedding ring at home. And if you find that idea blasphemous because you've-never-taken-it-off-ever-ever, then consider buying a super-cheap simple band and wearing that instead.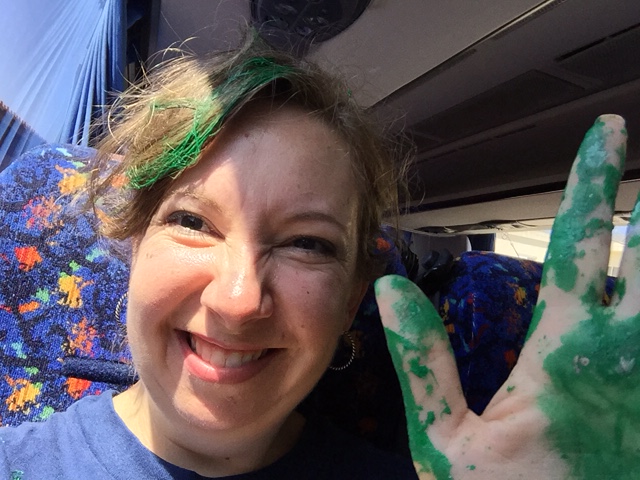 3. Hair dryer/gadgets
Please do not judge me when I admit that I packed my hot rollers on my recent trip to Israel. That was stupid. They never even made it out of my suitcase. A mission trip is not the time to strive for picture-perfect hair. (In some places, you don't even have the option to shower!) More practical things to pack include: hats, pony-tale holders, barrettes, bobby pins, head scarves (depending on the culture), and dry shampoo. Men: comb.
4. Nice clothes
The only factors that should influence your wardrobe choices are 1) culture and 2) comfort and 3) weather. The one factor that you should completely ignore: fashion. Now is the time to work, not "work it"!
5. Sleep aids
Melatonin might be a lifesaver for a long flight overseas, but there won't be much time for leisurely rest during the trip. A mission trip is not a vacation. You will be stretched spiritually, emotionally, and even physically. At the end of most nights, you will collapse onto your bed/cot/blanket and barely have enough energy to thank God for the day before you're out like a light. The few times that you actually do have some free time to rest with your thoughts, you will also realize that you never knew working and serving could be so much fun.
6. Worry about home
I have four young children, so I am fully aware of the potential for worry when it comes to leaving your world behind. However, worry about home can keep you from being fully present and engaged in what God has called you to do. So go ahead and take care of the practical side of things (wills, bills, children, pets, etc.), but then prayerfully – and completely – leave it all in God's capable hands.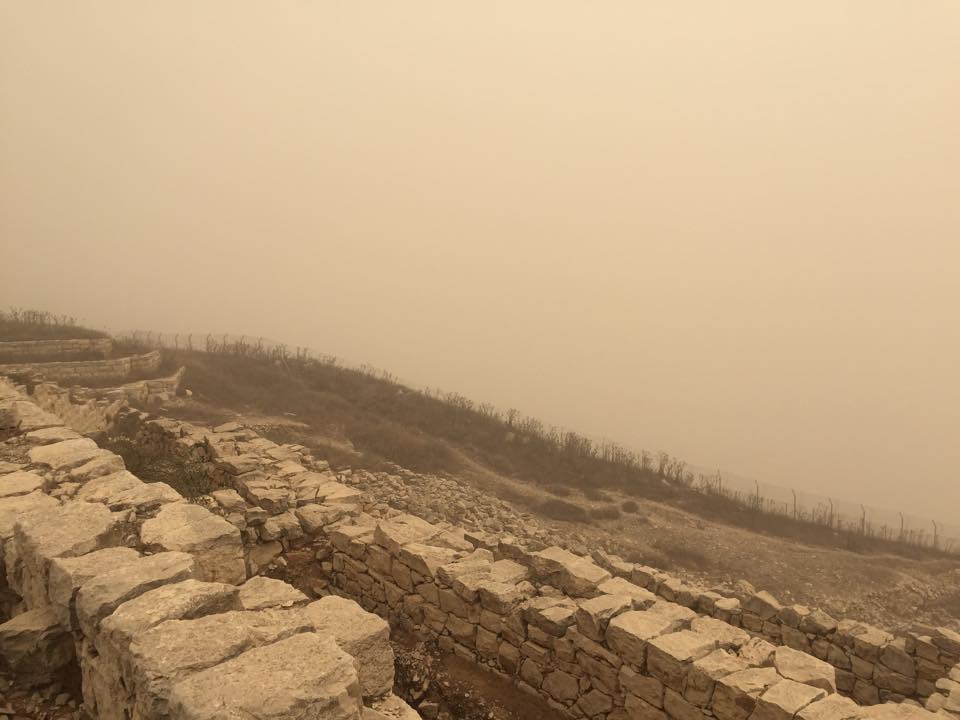 7. An inflexible plan
I was in Israel when one of the worst dust storms in the nation's history blew in from Syria overnight. As professional and prayerful as our guides and leaders were, there is no way they could have foreseen something as random as that happening during our trip. Thankfully, our entire group was flexible enough that it didn't derail our trip one bit. If anything, the thick clouds of dust enabled us to see the Lord more clearly and provided us with a visual reminder of the spiritual blindness of those around us. When plans change unexpectedly, acknowledge the Lord's sovereignty and gladly follow where He leads.
8. All the answers
Believe it or not, you do not have to have an advanced seminary degree or the ability to recite 100 Bible verses verbatim in order to qualify for a mission trip. Yes, there are some trips that require more knowledge and biblical preparation than others, but for your first time, you will most likely rely heavily on your group leader, local missionaries or both for the "heavy" stuff. Many times your best tools will be as simple as your smile, your listening ears, your willing attitude, and your personal testimony.
9. Friends
You don't need to bring friends with you on a mission trip because I can guarantee that you will make some along the way. You need not worry if you don't know anyone else who will be traveling with you; you will know them all by the time the trip is over. Something supernatural happens when people serve God together. Friendships form. Relationships deepen. Bonds that sometimes take years of Sunday mornings happen in just one week because of the intensity of your time together. People who were strangers may very well become lifelong friends.
10. Expectations
No two mission trips are the same. Therefore, any time you spend trying to define your expectations beforehand is futile. The one exception is that you can and should expect that God will do amazing things and that you will be one of His tools to accomplish His purpose. Beyond that, come with an open mind, an servant's attitude and an understanding that when you come home, you will leave a piece of your heart behind.
Have you been on a mission trip? What would you add to the list?