10 great books to read this summer
It's that time of year again – time to sit by the water and soak in the sunshine with a great book! Time for libraries to start their summer reading programs (mine even has a summer reading log for adults too! Swoon!). Time to turn off the TV and open a book instead.
It's time to read!!!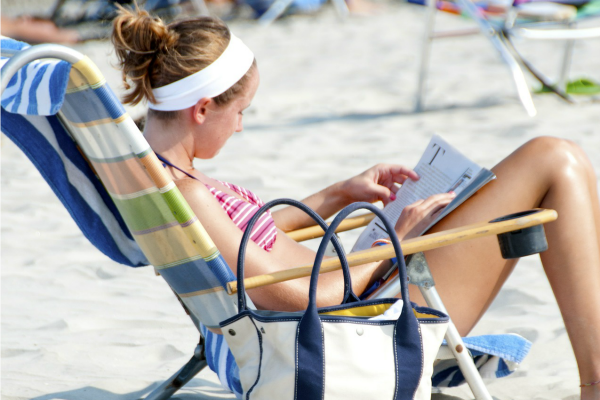 I'm pretty much all over the map when it comes to the books I enjoy. I am a firm believer in reading a lot of books by a variety of authors on a plethora of different subjects and styles. That being said, here are just a handful of the ones that have stood out from those I have read recently. I hope you'll find at least one new book for your beach bag!
The Blue Umbrella
by Mike Mason
Beautiful, middle-grade allegorical fiction by a man who has a magnetic way with words. If you have an 8-12 year old boy, I would choose this as the book to read together this summer (if he'll still let you read to him that is). Together, you'll meet ten-year-old orphan Zac Sparks, who must go to the mysterious town of Five Corners to live with his very cruel Aunties. Everyone he meets seems to hold a secret, even the loving Sky Porter who Zac grows to admire and trust, despite the mystery behind Sky's ubiquitous blue umbrella.
The Violet Flash
by Mike Mason
There is a rip in the blue umbrella, and every second counts… Return to Five Corners in this page-turning sequel to The Blue Umbrella.
Beauty to Die For: A Spa Mystery
by Mindy Starns Clark & Kim Alexis
I love Mindy's mysteries. Her books are always 80% mystery, 10% spiritual and 10% romance, which is perfect for someone like me who can't stand cheesy books. This one follows former supermodel Juliette Taylor whose weekend at the spa becomes a nightmare when a former modeling colleague is murdered and her very own company is put under the microscope. In the midst of it all, the last person she ever expected to see again appears out of nowhere – TOTGA (The One That Got Away.)
Indescribable: Encountering the Glory of God in the Beauty of the Universe
by Louie Giglio & Matt Redman
You will never look at the night sky the same again after you read this book. While mainstream science usually pushes God away from the universe, this book puts Him right where He belongs – right smack dab in the middle of the universe He created – and leaves you breathless as you contemplate your place in it all. This book should be required reading for EVERY student. (P.S. The photos alone are simply amazing!)
Undone: A Story of Making Peace With an Unexpected Life
by Michelle Cushatt
This is a beautiful, raw story about a woman's journey through two of the most difficult challenges a person can face: cancer and adoption. If you like memoirs, you will love this. If you are up close with cancer or with adoption, you need this.
The Daniel Plan: 40 Days to a Healthier Life
by Rick Warren
This was one of the best books on fitness that I have ever read. It emphasizes five different aspects of leading a healthy life, all of them very practical: Faith, Food, Fitness, Focus and Friends. I learned so much from this book and it even has a meal plan and recipes in the back.
Reshaping it All: Motivation for Physical and Spiritual Fitness
by Candace Cameron Bure
So, one of my favorite childhood actresses made a comeback with her spinoff Netflix show, Fuller House, and I loved watching her on Dancing with the Stars awhile back. This book is Candace's story about discovering God's place in her life and His purpose for her body. I loved how grace-based it was, and I walked away feeling inspired, not shamed, which is very refreshing for physical motivation.
What books are in your beach bag this summer?
This post includes affiliate links. Please see my Disclosure Policy.